Guest blogger Paul Henning gives his thoughts on the lottery.
The time has come for the Milwaukee Bucks to find out their fate.
The Bucks find themselves in an envious position as we head into the 2014 NBA Draft Lottery, which was not a sentiment they felt at all during the actual 2014 NBA season. In so many ways this Bucks season was the exact opposite of perfect. But the opportunity for a franchise player makes it all worth it at this point.
The season was wrecked without even having a chance to get started. The Bucks once again found themselves to be the ridicule of the league and a game on the schedule that every team penciled in a W for. This was not a new feeling for this team or its fans.
Exasperated and destitute a sizable number of Bucks fans banded together to put up a billboard giving the team a public endorsement at investing in the draft lottery for the first time in a decade. Far too long had short term goals outweighed long term investments. Tired of being the dreaded "treadmill" team, bottoming out was the only way back to the top. The thing that kept us going was the faith or hope that there would be a point to everything we had collectively gone through. This season was a journey and I'm proud of all the fans that kept going to games and supporting the team and Save Our Bucks. Thank You.
Hope springs eternal and the Milwaukee Bucks are on the eve of a new era. For the first time in 30 years we have new owners and for the first time since 2005 we will have a Top 4 pick. There are certainly no guarantees we will get the top pick, but we are certain to add a top flight NBA talent amongst Andrew Wiggins, Jabari Parker, Dante Exum and Joel Embiid.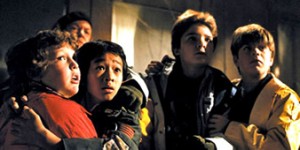 If you could have told Bucks fans that last statement back in November, I think we would have sat back and relaxed a bit more. It was a strenuous season for the players, coaches, Bucks staff, media and also the fan base. To everybody included who put something into this Bucks season "This is Our Time".
So while you watch the NBA Draft Lottery tonight, sit back, try to relax and enjoy the kickoff to a bright future ahead for the Milwaukee Bucks. I look forward to celebrating with some of you at the Official Save Our Bucks Draft Lottery Party Hosted by Bucksketball & Urban Milwaukee at Upper 90 Sports Pub.
*Footnote – Title of the piece comes from "Finding Forrester"