FOLLOW US ON TWITTER @SaveOurBucks
Details are leaking out tonight about the new TV contract that the NBA is about to enter into with their broadcast partners, Turner and ESPN. The numbers are a stunner and larger than initially thought. We are going to break down the details for you, as they explain a great deal about why the Bucks sold for so much money last Spring and why the team's future in Milwaukee should be very bright.
Show Me The Money!
These two tweets by New York Times TV Sports columnist Richard Sandomir give us an idea of the scope of the new deal:
NBA to announce $24 billion/9 year deal w/ ESPN and TNT on Monday. Annual average value nearly 3x current deal.

— Richard Sandomir (@RichSandomir) October 6, 2014
Annual avg value of new NBA deal soars from about $930M to $2.66B. New deal starts after 2015-16 season.

— Richard Sandomir (@RichSandomir) October 6, 2014
Let's do the simple math here on what this means for the Bucks, with an understanding that the actual amounts may be slightly different depending on the specific details. For the moment our goal is to illustrate the magnitude of the new contract.
With an annual average of $2.66 billion per year, divide that by 30 teams and it translates into $88.6 million per team annually. This is compared to approximately $31 million annually under the current TV deal, or a rough gain per franchise of $57.6 million per year.  (Sidenote, the NBA no longer has to share their TV revenues with the former owners of the ABA's St. Louis Spirits, as they bought out the Silna brothers at the beginning of the year, although the buyout cost approximately $500 million)
Wes Edens and Marc Lasry look every bit the sharp hedge fund operators we thought they were in paying $550 million (or $650 million if you count their pledged investment into a new arena) for the Bucks back in April. This new cash flow will allow Forbes to significantly increase their valuation of all NBA teams when they do their annual report on team values next January.
Of course Edens and Lasry don't get to keep all of that new TV money themselves. Per the 2011 NBA Collective Bargaining Agreement ("CBA"), the owners only get to retain between 49% to 51% of Basketball Related Income ("BRI") so approximately half of this windfall will go to the players, assuming the players don't strike for a new collective bargaining agreement when they have a right to opt-out of the 2011 CBA after the 2016-17 season.
Let's assume for a moment that the $57.6 million dollar increase is split equally between the owners and the players, here is how it will affect the Bucks:
-Half of that $57.6 million or approximately $28.8 million will go to player salaries. That lines up with pundit predictions that the salary cap will rise over the next couple years to possibly $90 million from the $63 million it is currently at. That means overall player salaries could rise approximately 40-50% from where they are now, assuming teams maintain their current relative spending habits.
-Approximately half of that money will flow to the Bucks ownership, allowing Edens and Lasry to better cash-flow their investment. Does this mean they can put more into a new arena? We predict that will be a media narrative shortly. From our perspective, we were concerned last April how the pair could cash-flow their $550 million investment based on the Bucks break-even to very skinny profitability in past years. It was hard to see how any new owner could justify paying such a large purchase price for a team in such a small market. The new TV deal makes that a much easier proposition.
-That 40-50% increase in player salaries means 40-50% in additional income tax collected by the State of Wisconsin from NBA players. This will help make the funding of a new arena using a Super-TIF much easier mathematically. So while Edens and Lasry may not increase their $100 million dollar contribution towards a new facility, the players will be increasing their contribution if this type of vehicle is used for funding.
-Given that Milwaukee is one of the smallest NBA markets, we are somewhat of a free rider on this national TV money.  The Wisconsin market won't generate the type of viewership to justify a 1/30th equal share of this revenue, but the Bucks will receive it anyways. This again means more money flowing into a Wisconsin based business from out of state.  Another reason why the Bucks are a valuable economic property for our local community as we pointed out back in April.
-The size of the deal tells you that the NBA is an ascending league, and Milwaukee is fortunate to be part of an exclusive club of only 30 teams. Neither the local community nor the local media have been be very interested in the team the past decade, as the Bucks were arguably the least interesting NBA team during that period. However, while our locals took a break from the team, the NBA has been slowly building as a significant national and international business. The size of the new TV contract re-affirms it. Again, we are not going to predict the demise of our #1 local team, the Green Bay Packers, but the NFL's mounting problems with concussions and now the public relations fallout from the Ray Rice and Adrian Peterson incidents does support Mark Cuban's contention a few months back that perhaps the NFL has peaked. And the new NBA TV deal perhaps re-affirms his comments last April when Edens and Lasry purchased the team: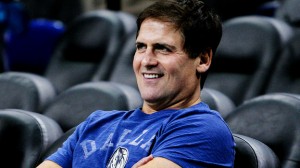 "I think they got off cheap," Cuban said. "I think that was a bargain. I think it's worth a lot more. I think it's worth a lot more than that. I think someone got a bargain. You can't look backwards. You've got to look forward. You don't value teams based off what happened in the past."
As Bucks fans, now all we need is our local squad to match the momentum the league has going, and that starts this Wednesday night in Green Bay with the first pre-season game. Go Bucks!